Overview
The Turkish Publishers Association (TPA) is the oldest active, nationwide publishing trade association in Turkey. As an NGO established in 1985 in Istanbul, TPA currently has 389 members comprised of book and periodical publishers and distributors. TPA's missions are to,
Represent the occupations of publishing and book and periodical distribution.

Improve the standards of the publishing industry in Turkey so as to ensure harmonisation with international standards.

Provide comprehensive information to its members and other stakeholders at the local and international levels regarding publishing-related legislation, news and events.

Promote copyright, contribute to the fight against book piracy, raise awareness of professional rights and create solutions to the professional problems of publishers,

Define policy positions in consultation with members, promote and support improved literacy and book policies.

Contribute to the fostering of arts and culture in Turkey.

Protect and promote the freedom to publish.

Contribute to making Turkey into a publishing centre of international stature.
Kenan Kocatürk
President
Literatür Yayıncılık
Koray Seçkin
Vice President
Seckin Publishing Inc.
Erol Aydın
Secretary General
Siren Publishing
Servet Düz
Accountant
Bora Publishing
Mustafa Nemutlu
Member
Teknolist
Tan Çağlayan
Member
Caglayan Bookstore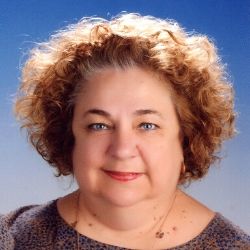 Mine Soysal
Member
Günışığı Kitaplığı
Board Members: Sabri İnal (Punto Dağıtım), Ahmet Boratav (Ege Publishing), Ömer Şükrü Asan (ATT Basım Yayın)
Publishing Standards and Digital Publishers Commission
Atilla Akbaş / Pearson Turkey
Hasan Özer / Özer Publishing
Barış Özkul / Birikim Publishing
Children and Youth Publishing Commission
Gülgün Çarkoğlu / Doğan & Egmont
Asya Çağlar Öztürk / Kelime Publishing
S. Baha Sönmez / Sev Publishing
Çağla Acar / Acar Information Center (ABM) Publishers
İlkay Marangoz (Sigma Publishing)
Educational Publishing and Book Exporters Commission
İlhan Budak / Palme Publications
Yusuf Doğan / Delta Kültür Basım Yayın
Mehmet Necip Ethemoğlu / YDS Publishing
Trade Publishing Commission
Erkan Akpınar / İletişim Publishing
Nazlı Berivan Ak / April Publishing
Cüneyt Dalgakıran / Kronik Publishing
Onur Öztürk / Kor Books
Tahir Malkoç / Maya Books
Academic Publishing Commission
Servet Sarıkaya / Pegem Academy Publication
Rıfat Çölkesen / Papatya Publishing
Özer Daşcan / Anı Publishing
Bahadır Algın / Birsen Publishing House
Ünal Sevindik / Phoneix Publishing
Commission of Book Importer
Atınç Yılmaz / Oxford University Press
Cengiz Tuna / Cambridge University Press
Faruk Dinç / Nuans Publishing & Bookstore